SPEAKER:
CHARLES PRICE
------------------------------------------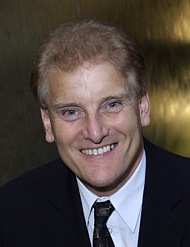 Charles Price (married to Hilary Price)
~ Pastor, Speaker, TV / Radio Presenter & Author

Charles Price has been incredibly popular in Australia over the last 3 decades, speaking many times at Mt Tamborine & more recently on our TV screens.

He was the Principal of Capernwray Bible School (England), being on staff for 26 years. More recently though (2001-2016) Charles was the Senior Pastor of The Peoples Church, Toronto (Canada) with a weekly congregation of 4000+.

His weekly hour-long television program 'Living Truth' is broadcast throughout the United States, Canada, United Kingdom, Europe, India, Australia, New Zealand, the Caribbean, Guyana, Korea, Taiwan and with Spanish translation into 26 countries of Latin America, and an Arabic translation broadcast to most countries in the Middle East.

He also has a daily 30 minute radio program which broadcasts on stations in USA, Canada, UK, New Zealand and the Philippines, with French and Spanish translations.

Charles is the author of several books available in a variety of languages.


Hilary & Charles both speak with passion & clarity, drawing on a wealth of knowledge and a wide experience of active life in Christian ministry. They 're both very much loved here and wherever they go.

Since July 2016 Charles & Hilary have been commissioned as 'Ministers At Large' engaged in writing, preaching and broadcasting in different parts of the world. Check them out at www.livingtruth.ca


A bit more info...

Charles Price came to Christ through a Billy Graham film at the age of twelve in Hereford, England. On leaving school he farmed for two years in Zimbabwe before returning to England to attend Capernwray Bible School for one year. He then spent three years at the Bible Training Institute in Glasgow, Scotland. He was awarded an honorary Doctor of Divinity degree by Tyndale University in Toronto in 2004.

Charles was a field representative of the Capernwray Missionary Fellowship of Torchbearers, based at Capernwray Hall, Lancashire, England. This responsibility involved an itinerant ministry of evangelism and Bible teaching for approximately half of the year, the rest of the time being spent at Capernwray Hall. Charles taught in the year-long bible school, and for fifteen years led the summer conference program from June to September each year.

In September 1993, Charles was appointed Principal of Capernwray Bible School while continuing in a wide international conference, convention and evangelistic ministry.

He has preached in over 80 countries on 5 continents around the World and is the author of 7 books, some of which have been translated into German, Dutch, French, Spanish, Italian, Portuguese, Hindi, Farsi, Korean and Latvian.

Charles has been married to Hilary since 1980. They have three adult children: Hannah, Laura and Matthew.