SPEAKER:
JOHAN SCHEP
------------------------------------------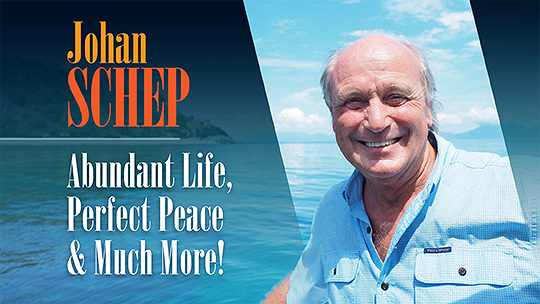 Geoff Rankin has filmed a special series of 16x 2-5 min stories & messages by Dutch evangelist Johan Schep, out & about in Queensland, that Johan is distributing around the world, including jails in Africa. Some great content - all in Johan's style! Share it with your family, friends, church etc. Watch it now on YouTube - https://youtu.be/fC_ZvUPmxrI .
------------------------------------------

We are excited to announce that our favourite Dutchman, Johan Schep, is on his way back to Queensland in 2018. Events here...

After well-received trips Down Under in 2012, 2015 & 2016, Johan will be sharing messages that will encourage, challenge & make you smile. Make sure you meet Johan while he is here. He's funny, friendly & fearless, as well as being a gifted evangelist with enthusiasm that is truly contagious. He really is one-of-a-kind!

Growing up in Holland & Brazil, Johan went from delivering milk in Holland to chasing cows around an Israeli desert. It was there that he gave his life to Jesus. Since then Johan has spent much of his life as an evangelist in Israel. He has taught in various Bible Schools around the world & regularly travels to Israel, Europe & Africa to share the gospel.

Sweethearts at the age of 16, Johan & Linda met again later in life and married in 2006. They live in Holland, daily sharing their faith with others. We are pleased Linda is able to join Johan once again in Queensland in 2018.